- Desert Hot Springs
What to do on your wellness retreat in Desert Hot Springs in summer
While everyone is heading to the beach this summer, go off the beaten path and explore the wonders of Desert Hot Springs in the heart of the stunning Coachella Valley, instead. A haven for true sun-seekers and nature enthusiasts, embark on unforgettable adventures across its verdant mountainscapes and stunning desert expanses. 
What sets Desert Hot Springs apart during the summer season is its unique blend of tranquility and exhilaration. The town's natural hot springs, revered for their therapeutic properties, create a haven of relaxation and rejuvenation. Imagine slipping into a soothing pool, fed by the earth's own warm waters, as you let your worries dissolve in the desert breeze. Whether you seek a wellness retreat or a leisurely soak after a day of adventure, Desert Hot Springs offers the perfect sanctuary to unwind and find serenity.
But more than just a desert oasis—it's also a place where time slows down, allowing you to reconnect with nature and yourself. Sure, it's hot, but the ethereal beauty of the place, especially during the off-season when there's less crowd, cuts through the heat. It's a summer vacation like no other. 
Here are 12 activities and events to add to your Desert Hot Springs itinerary:
Embark on a wellness journey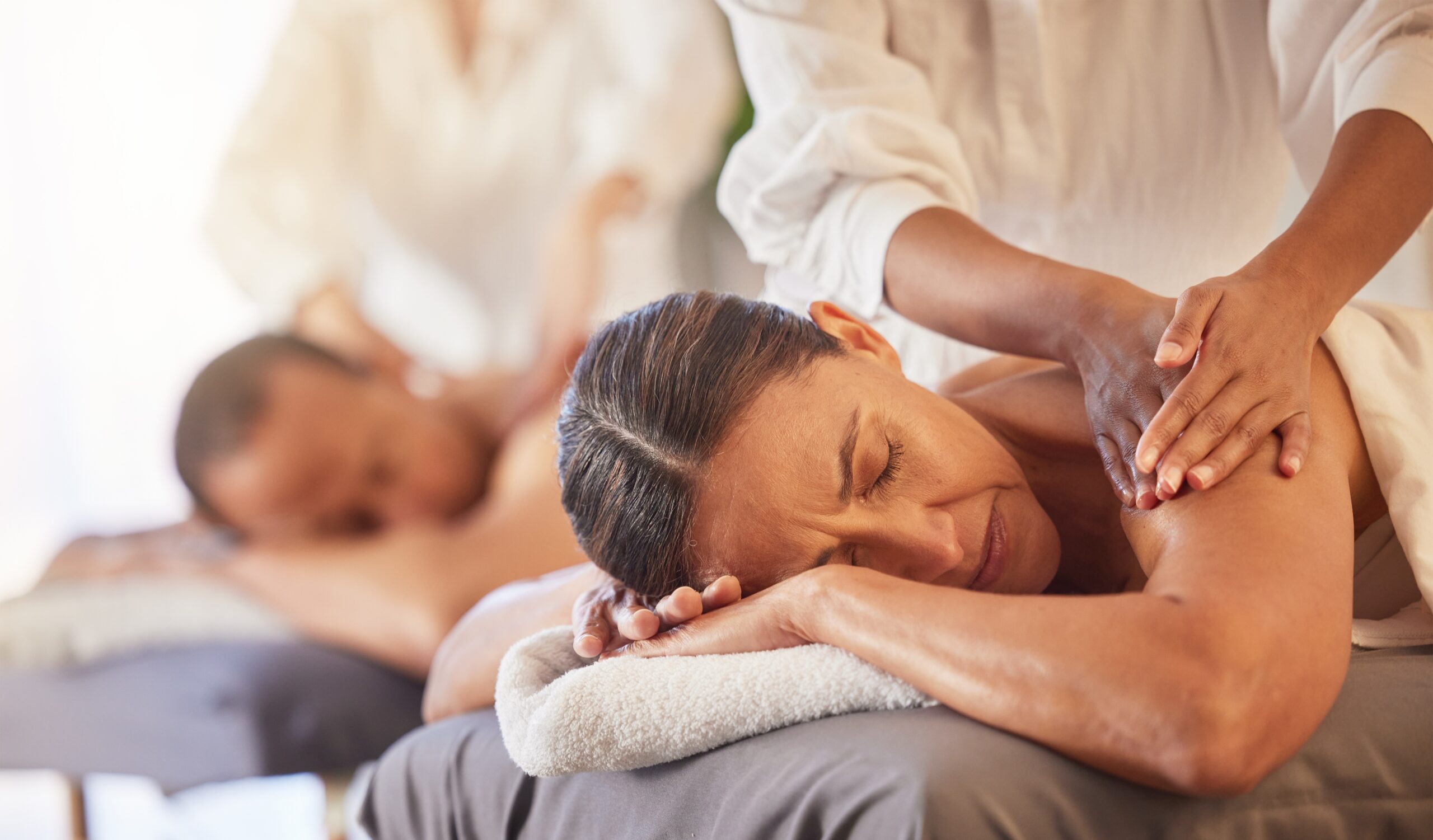 Desert Hot Springs is a sanctuary for self-discovery, wellness, and healing. And for the ultimate wellness retreat that won't break the bank, stay at Onsen Hotel and Spa. This chic desert oasis provides a haven for relaxation and rejuvenation, complete with an in-house spa that offers a range of treatments. But the true highlight lies in the jacuzzi and swimming pool, where you can unwind in the therapeutic waters fed by natural hot springs.
At Onsen, wellness goes beyond mere relaxation. Engage your mind, body, and spirit with yoga and meditation classes offered within the serene surroundings of the hotel. Allow the serene desert landscape to inspire and guide you on a journey of self-discovery and inner peace.
Beyond the comforts of Onsen, Desert Hot Springs is a hub of wellness and healing programs. Dive deeper into your wellness journey by venturing out and joining breathwork classes, ecstatic dances, sound baths, and other transformative experiences available in the area. The healing energy of the desert and the vibrant wellness community will uplift and inspire you.
Discover the desert's charm at VillageFest
Every Thursday evening, downtown Palm Springs transforms into a lively street fair known as VillageFest. Stroll through the bustling streets lined with local vendors, artisans, and musicians, sample delectable street food, peruse through cool handicrafts, and embrace the vibrant energy of the desert community. It's a fun and nice way to support local businesses whilst immersing yourself in local culture.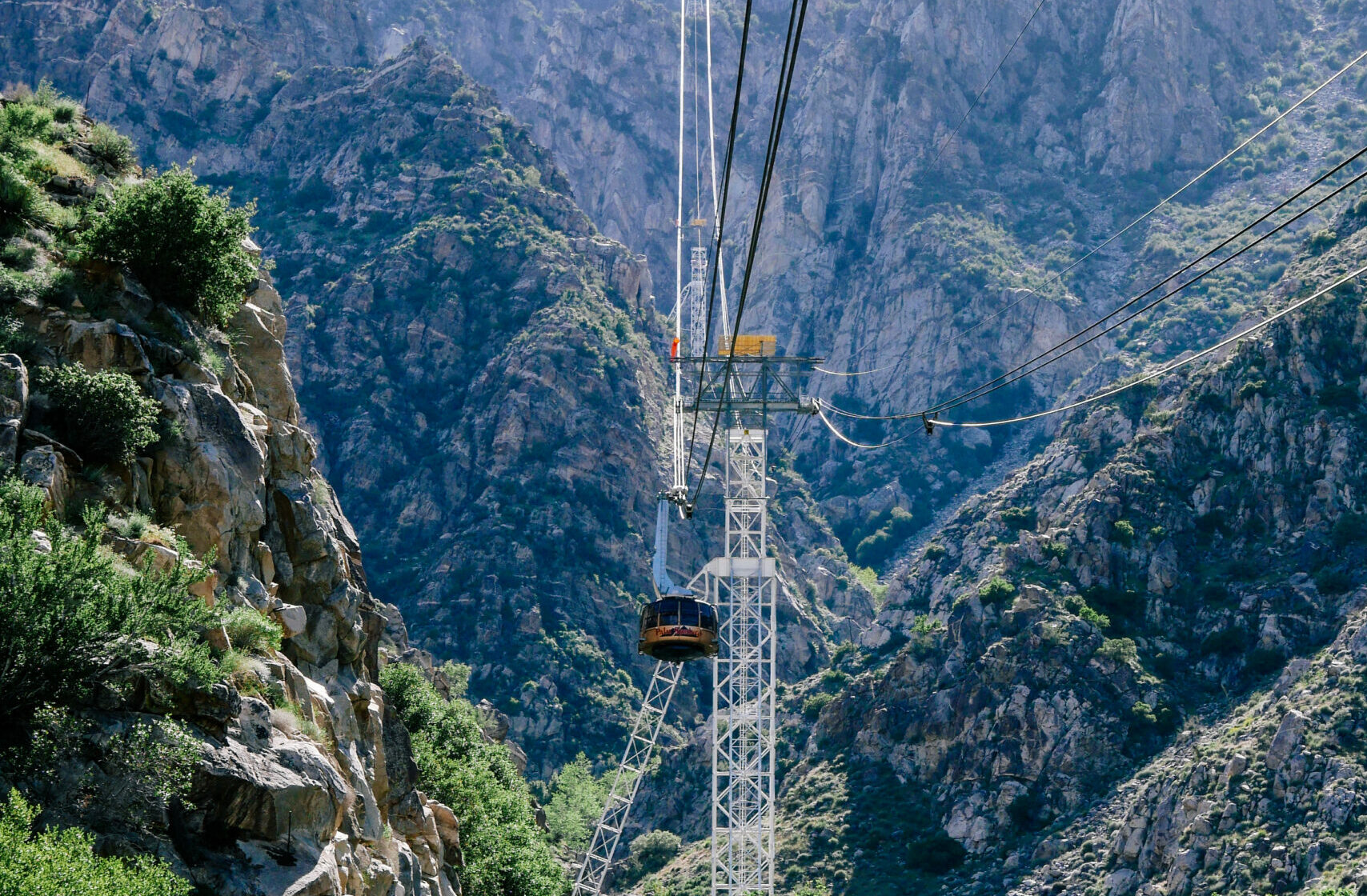 Ride the Palm Springs Aerial Tramway to Mount San Jacinto
When you really just need to escape the heat, hop aboard the Palm Springs Aerial Tramway and ascend 8,516 feet to the peak of Mount San Jacinto. As you ride the world's largest rotating tramcar, marvel at the awe-inspiring panoramic views of the desert floor below. Once you reach the top, go hiking, enjoy a picnic, or simply revel in the refreshing mountain air.
Join an outdoor yoga and meditation class
Expand your wellness retreat beyond Onsen, and unleash your inner zen with an outdoor yoga and meditation session. Breathe in the fresh desert air as you find your center amidst the tranquil surroundings. There's something magical about connecting with your mind, body, and soul while being immersed in the desert's serene beauty.
Go on a desert safari excursion
View this post on Instagram
Discover the untamed wonders of the sandy landscapes aboard a rugged open-air 4×4 vehicle and let an expert guide take the wheel, leading you on an off-road adventure like no other. As you traverse the desert terrain, prepare to be amazed by the remarkable flora, fauna, and geological marvels that call this arid paradise home.
Red Jeep Tours is your gateway to an unforgettable desert exploration. With a range of exciting tours available, they offer the perfect blend of excitement, knowledge, and fun. Whether you're seeking a thrilling ride over towering sand dunes or a leisurely journey through ancient canyons, their experienced guides will ensure an immersive and educational experience.
Attend the Palm Springs International ShortFest
When: June 20-26, 2023 
Where: Camelot Theatres at Palm Springs Cultural Center
Film lovers won't want to miss the Palm Springs International ShortFest, one of the largest and most acclaimed short film festivals in the world. Showcasing an impressive selection of short films from around the globe, this event celebrates the art of storytelling through film. Immerse yourself in the world of cinema, attend screenings,  discover inspiring stories, and get together with together talented filmmakers, industry professionals, and fellow film enthusiasts
Tour the Palm Springs Air Museum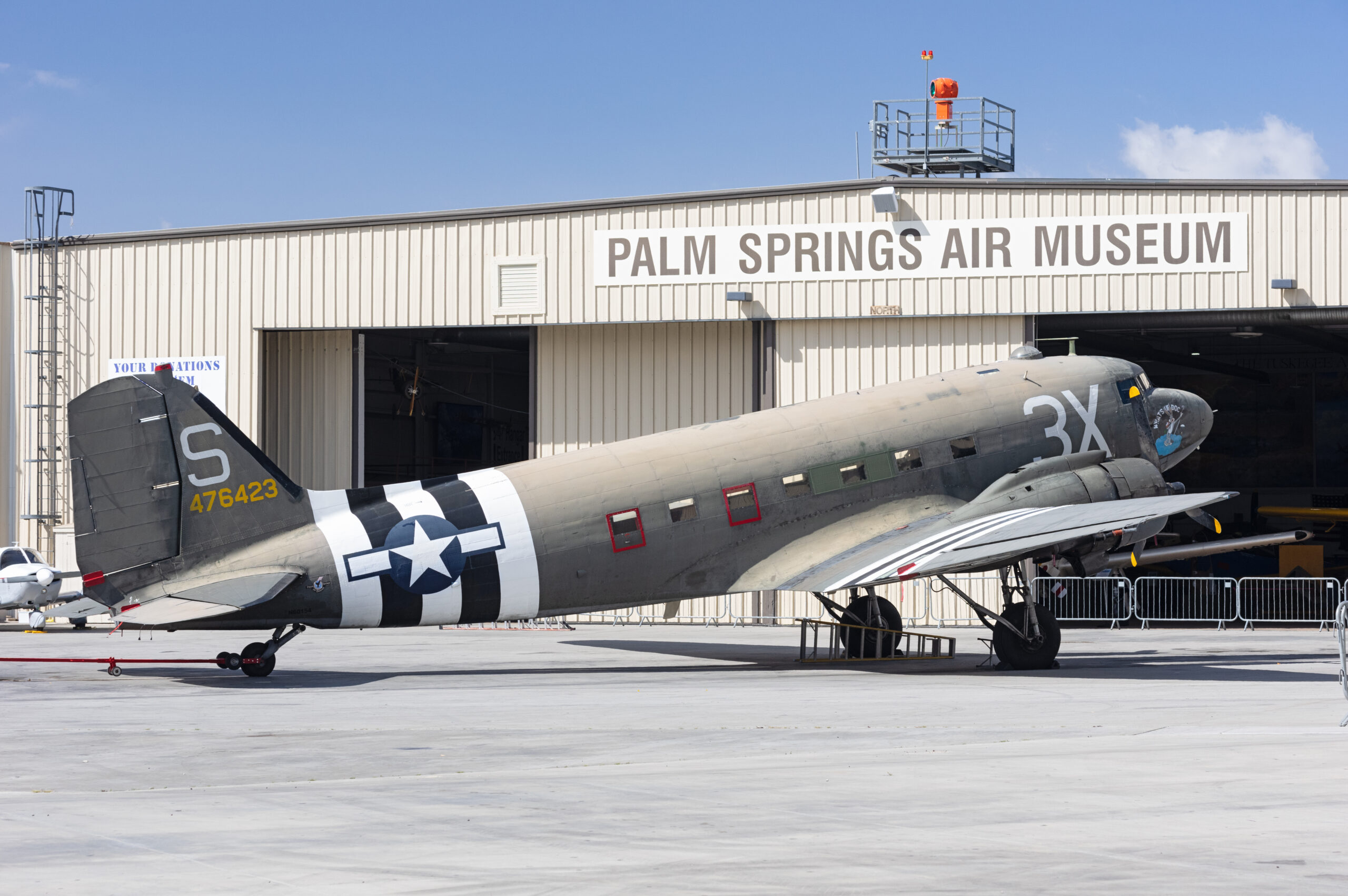 Whether you're an aviation enthusiast, a history buff, or just someone who's inherently curious and thirsty for knowledge, you definitely have to check out the Palm Springs Air Museum on your visit. 
Explore the museum's impressive collection of vintage aircraft, learn about the brave men and women who shaped aviation history, and even take a flight on a warbird! It's a cool and unique opportunity to step back in time and gain a deeper understanding of the incredible feats of aviation.
Take the night off at Pappy & Harriet's Saloon in Pioneertown
Step into the Wild West at Pappy & Harriet's Saloon in the charming town of Pioneertown. This legendary desert watering hole is known for its rustic ambiance and fantastic live music performances. Enjoy a mouthwatering barbecue meal, sip on a cold drink, listen to some music… what more can you ask for?
Party at Splash House
View this post on Instagram

When: June 9-11, August 11-13, 18-20, 2023
Where: The Saguaro Palm Springs, Renaissance Palm Springs, and Margaritaville Palm Springs
We're saving this for last because while partying does not exactly scream wellness, we can all use a little bit of fun, and you can always just unwind after. Check-in at Onsen and start the wellness journey. 
So, if you're looking for an all-out electrifying summer party experience, look no further than Splash House. This vibrant music festival focused on house, electronic, and disco music takes over 3 of Palm Springs' premier resorts and transforms them into dance music havens. Dive into the poolside revelry, soak up the sun, and dance to the beats of world-renowned DJs. It's the perfect fusion of a music festival and a pool party.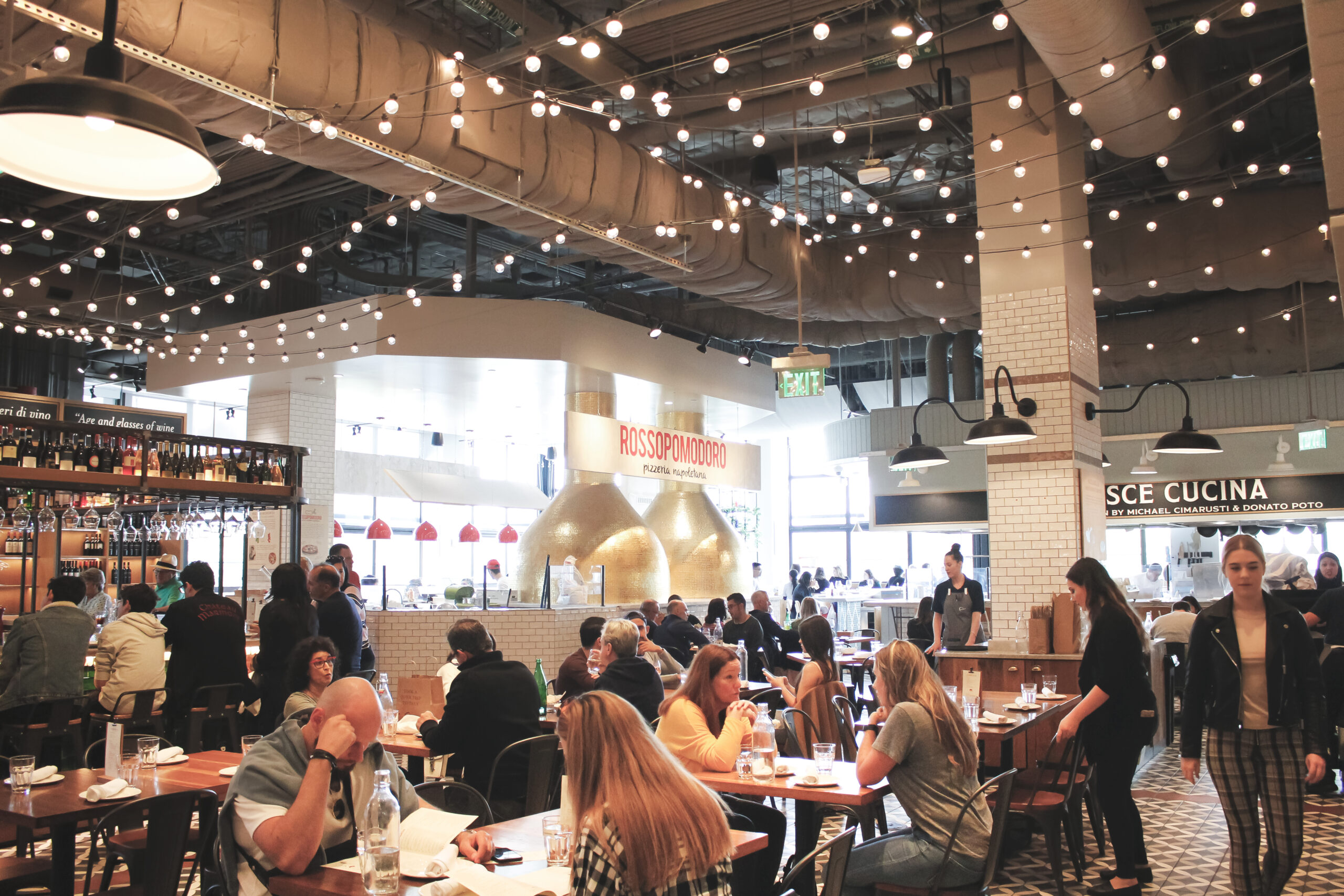 Go restaurant-hopping on Palm Springs Restaurant Week
Prepare your taste buds for a culinary adventure during Greater Palm Springs Restaurant Week from June 2-11, 2023. This is your chance to sample the delectable special menus of the region's finest restaurants at discounted prices. Whether you're craving innovative cuisine, farm-to-table delights, or international flavors, this gastronomic celebration is sure to leave you full and happy. Check here for the full list of participating restaurants.
Participate in the Summer Bioblitz at the Santa Rosa and San Jacinto Mountains National Monument
Join the week-long Summer Bioblitz at the Santa Rosa and San Jacinto Mountains National Monument, a biodiversity hotspot with over 2,400 species. Organized by Friends of the Desert Mountains, this event allows you to contribute to scientific research by identifying and documenting plant and animal species using the iNaturalist app. Explore the designated trails from July 23 to July 29 and upload your findings to the Santa Rosa and San Jacinto Mountains National Monument project on iNaturalist. 
As a bonus, registered participants will have the opportunity to join local researchers and specialists on a guided outing during the Bioblitz. Register for this free event and receive information on the day out with researchers, which will be provided the week of July 16. Don't miss this chance to engage in conservation and discover the natural wonders of the Monument. 
Beat the heat at Wet 'n' Wild Palm Springs
In between your yoga classes and massages, take a short fun break and beat the heat at Wet 'n' Wild Palm Springs. We're not gonna lie. It's the desert. So, it's bound to get pretty hot (we're talking three digits) here in summer. But there are ways to cool off, and there's no more fun place to do so than at Wet 'n' Wild Palm Springs. Offering an exhilarating escape from the desert heat, plunge down heart-pounding water slides, float along lazy rivers, or simply relax in a poolside cabana. There's nothing more satisfying than a refreshing plunge after basking in the glory of the summer sun.
***
Embrace the healing powers of the natural hot springs, discover inner serenity through yoga and meditation, and immerse yourself in transformative wellness practices. Onsen Hotel and Spa invites you to embark on a wellness journey like no other. Book today!

A Rejuvenating Stay Awaits in Our Chic Desert Oasis.