Amenities

Enjoy Desert Hot Springs
At Onsen Hotel & Spa, we provide everything you will need to leisurely experience all that Desert Hot Springs has to offer. This adults-only leisure hotel features an on-site spa, is ADA accessible, and is proudly pet friendly, with $49 per dog/per stay charge.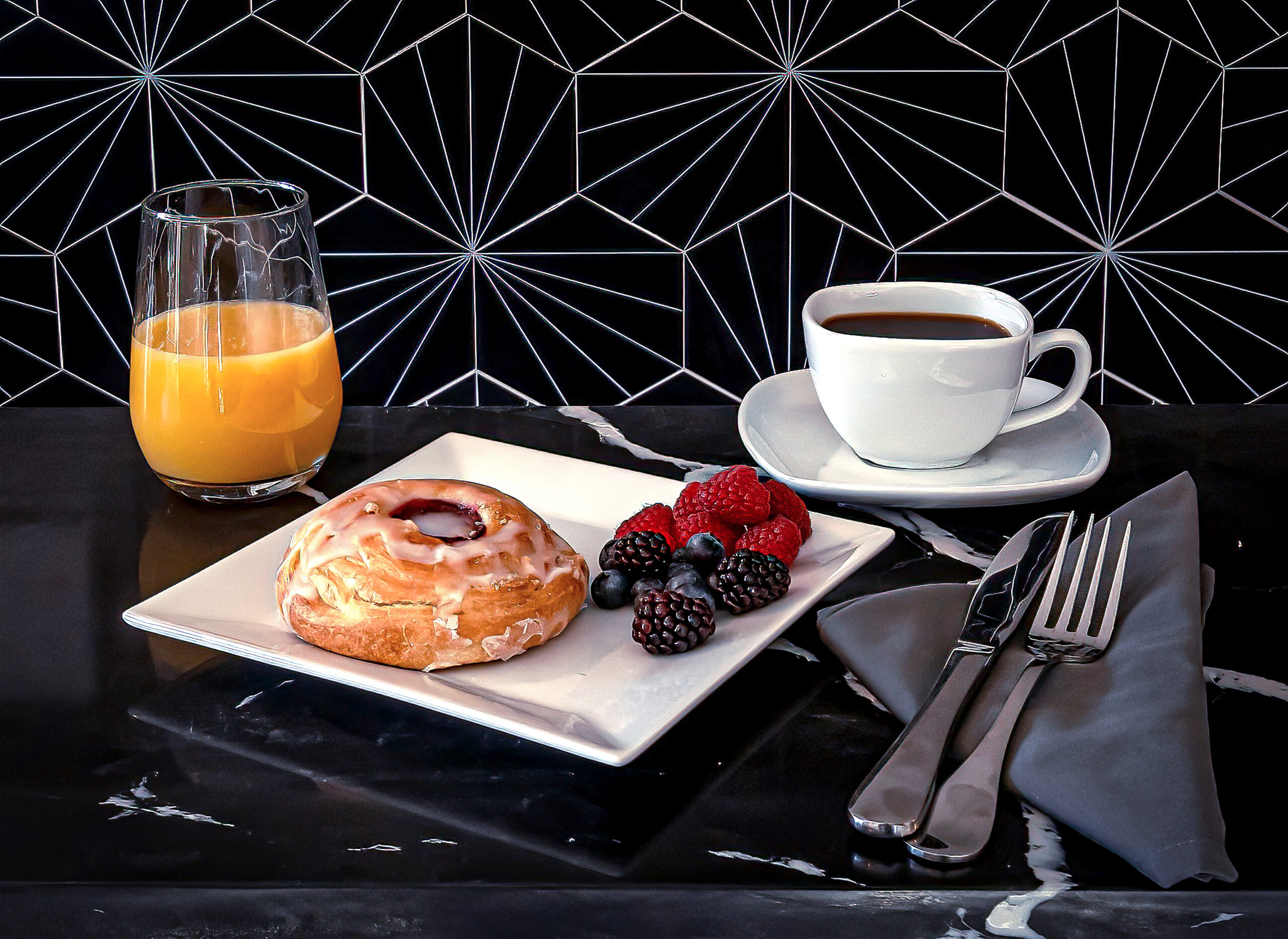 Breakfast
All guests enjoy a complimentary breakfast buffet every morning, as well as coffee and tea service all day in the lobby. At the cold station we have cut fruit, cold beverages, cereal, milk, and juice. Hot selections include baked goods, toast, egg bites, and mini quiches.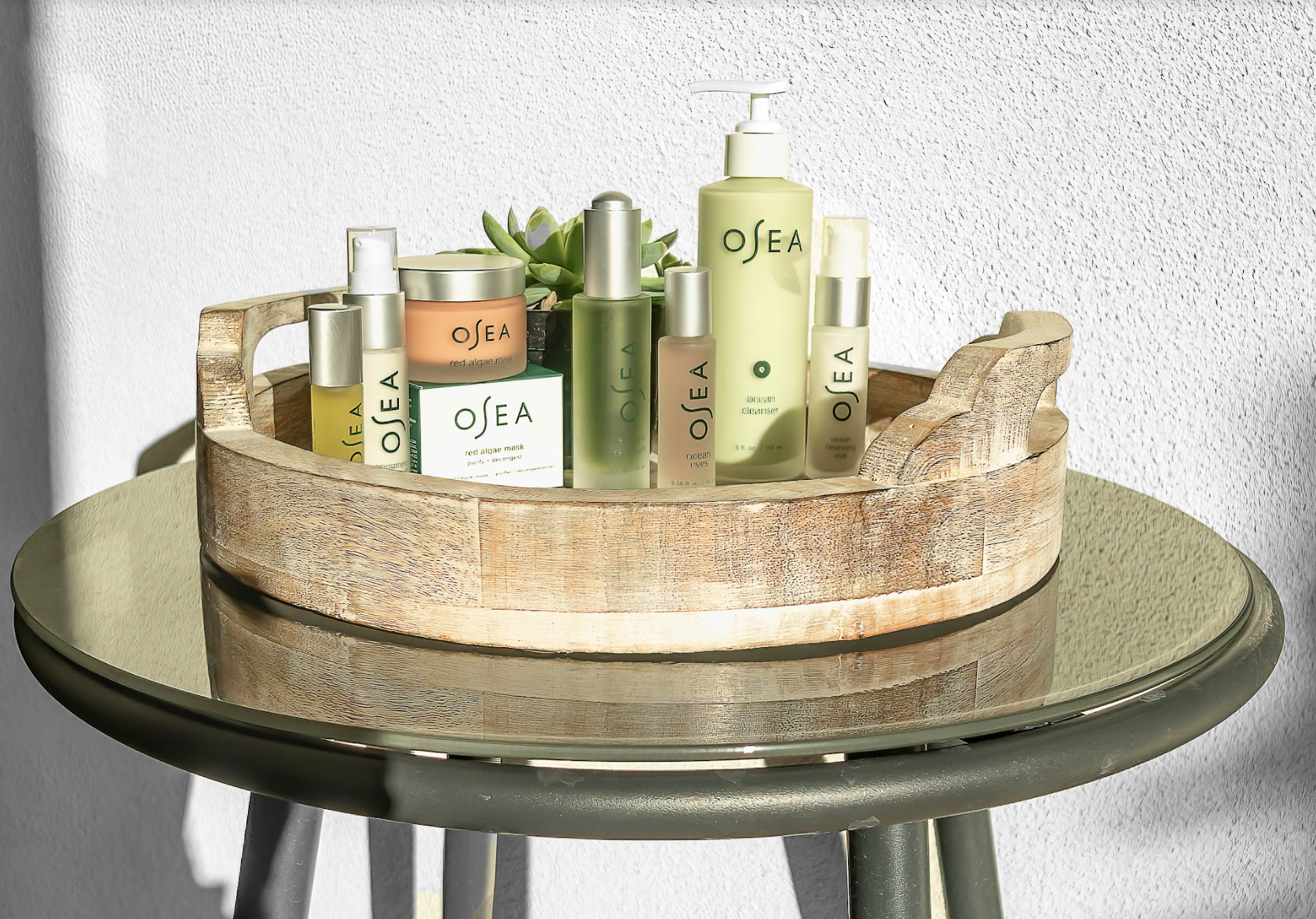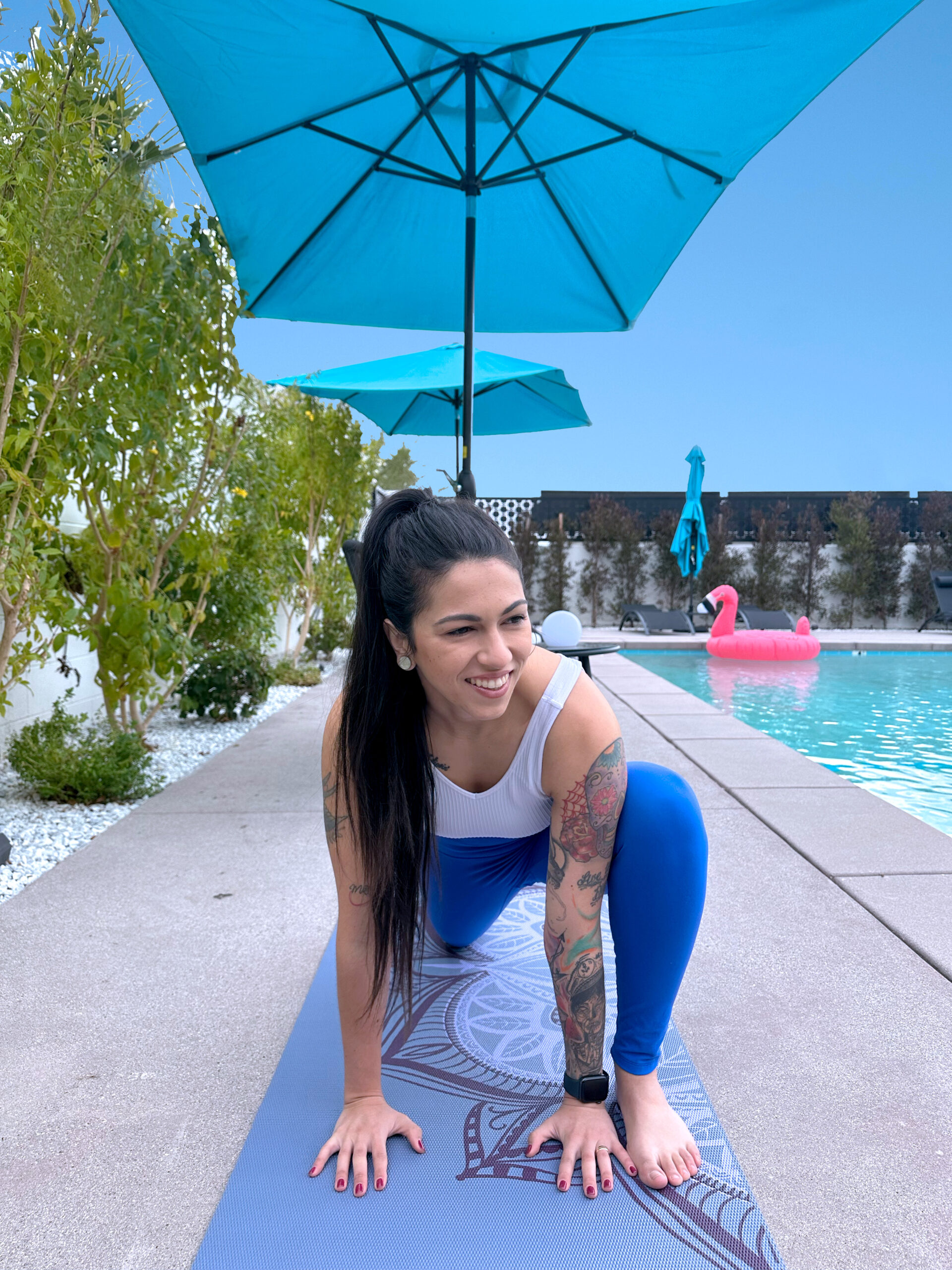 Mind & Body
Keep your mind sharp and your body healthy. In addition to our on-site fitness center, we provide a variety of activities focused on both mental and physical well being. Take advantage of both yoga and meditation sessions led by trained professionals, or come along for guided sunset and sunrise walks.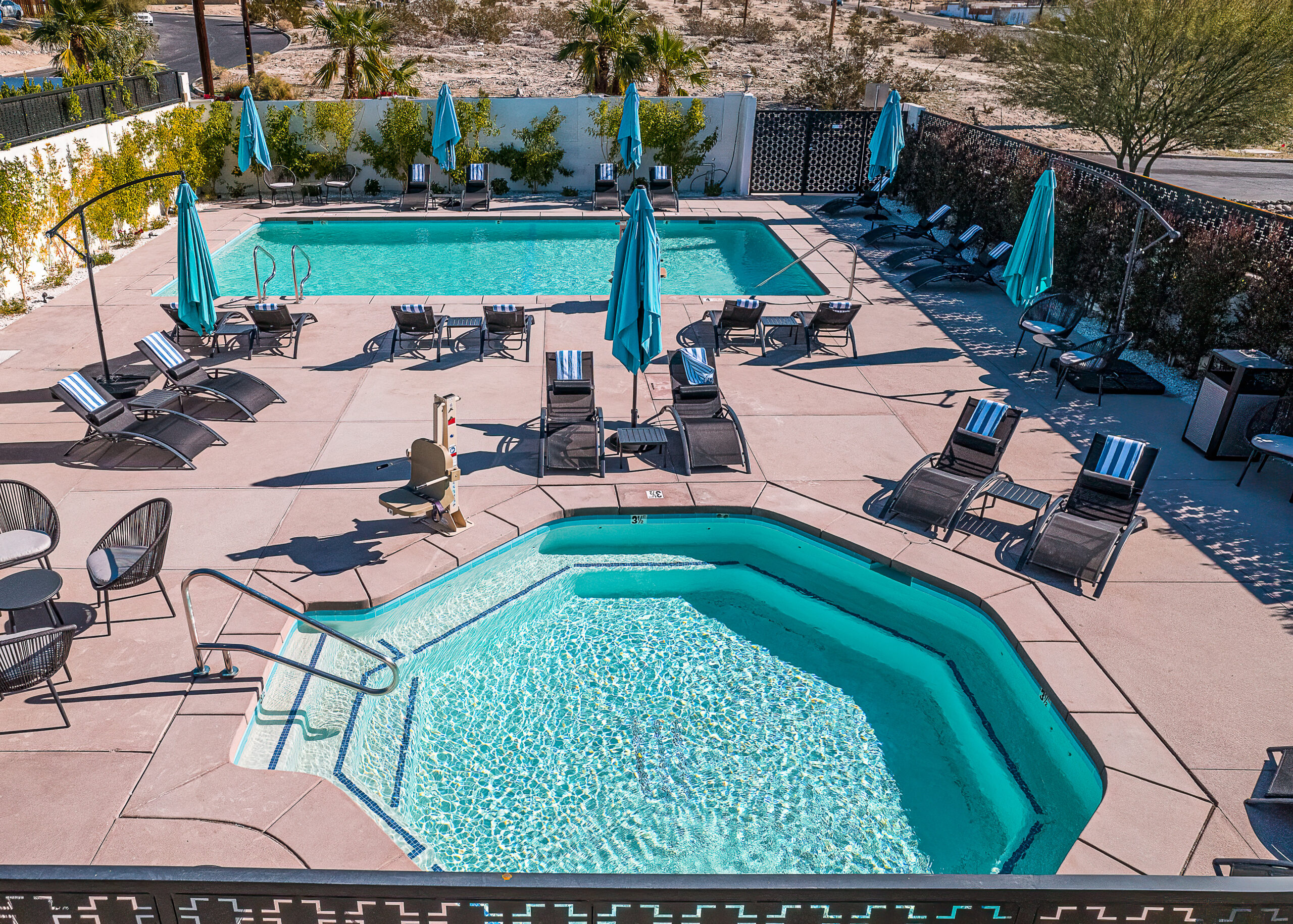 Pamper Yourself
Natural hot springs have been used for thousands of years for natural healing. Our hotel sits above two hot spring wells that feed both the pool and jacuzzi with mineral-rich water from deep within the earth, with cocktail service available at the pool. Enjoy our on-site spa services including massages and facials for complete rejuvenation.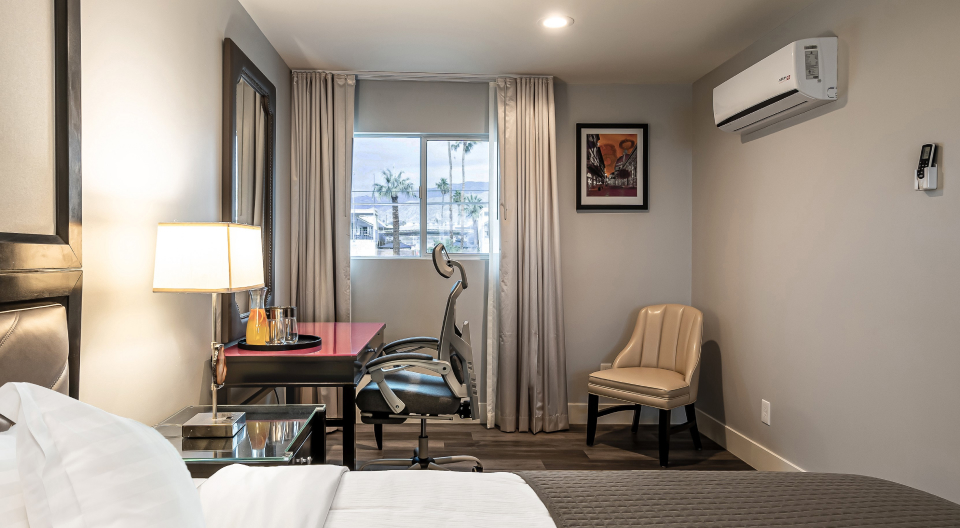 Fully Equipped Rooms
While each room here is unique in its layout, every room is fully equipped to meet your needs. Guests enjoy breakfast buffet, WiFi, and parking at no charge. Each room has a Smart TV, minifridge, gaming chair, yoga mat, and coffee maker. Select rooms have a microwave as well, and hair dryers and steamers are available on request.

Your chic desert oasis awaits in Desert Hot Springs