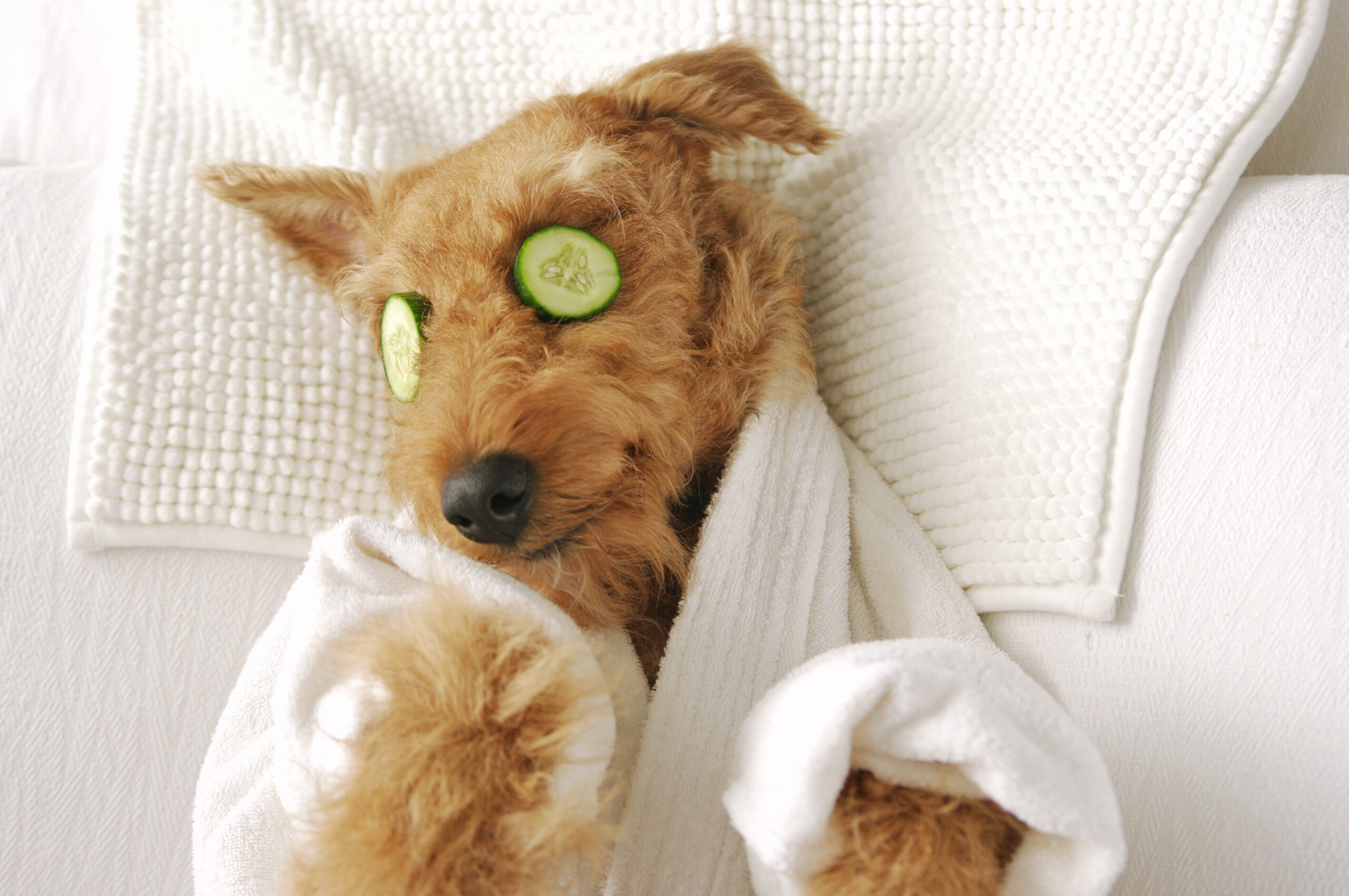 - Activities in Area
How to spend Memorial Day Weekend in Desert Hot Springs 2023
Unwind, relax, and soak up some sunshine this Memorial Day weekend 2023 at Desert Hot Springs. Whether you're seeking solitude or quality time with loved ones, this hidden gem has everything you need to create a memorable and restful Memorial Day 2023 getaway. With its breathtaking views of the desert landscape, soothing natural hot springs, and endless outdoor activities, it's the perfect destination to escape the daily grind and recharge.
Here's how you can spend Memorial Day weekend 2023 at Desert Hot Springs
A full weekend of relaxation and pampering at Onsen Hotel and Spa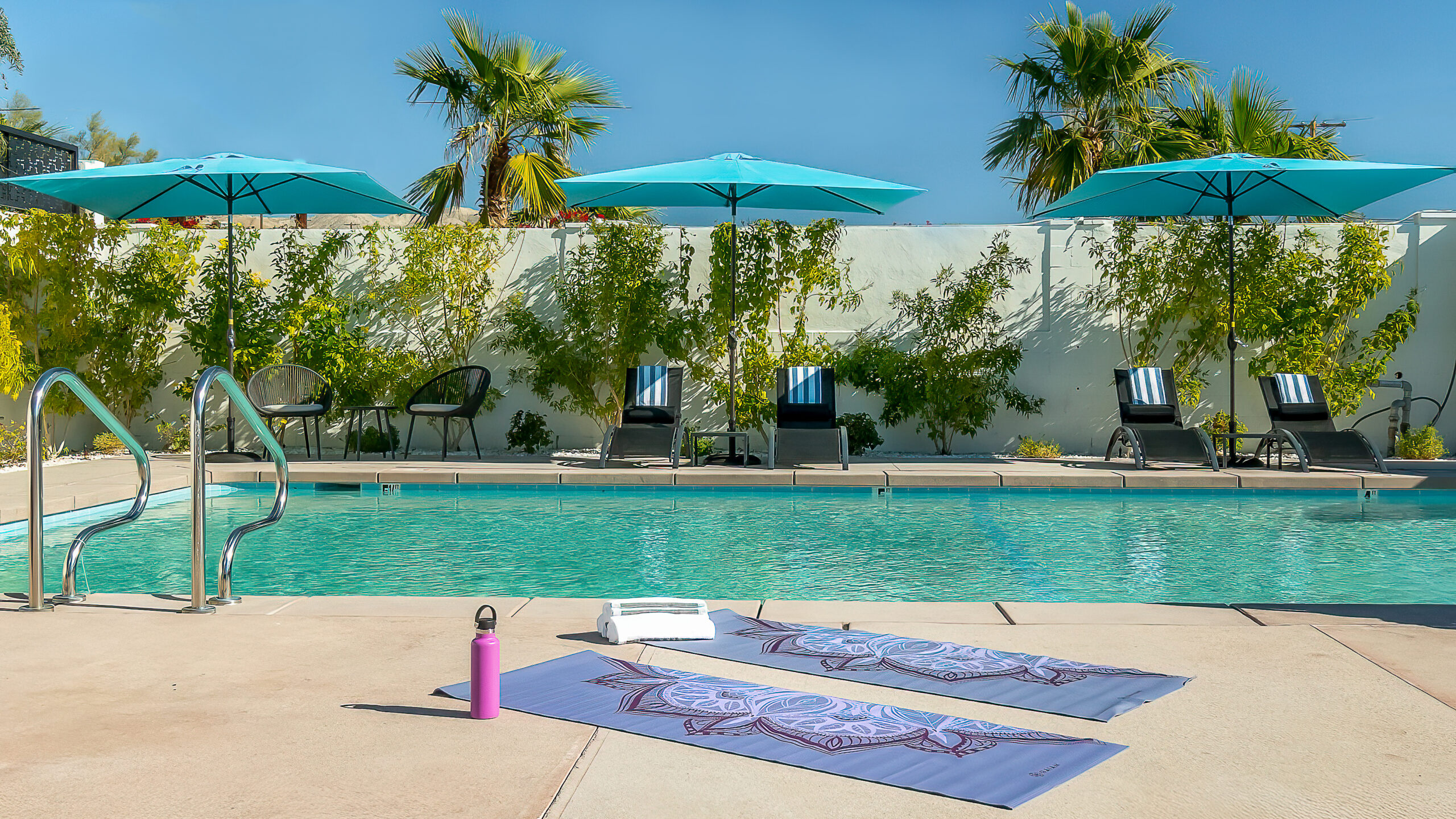 Escape from the hustle and bustle of everyday life and indulge in some much-needed relaxation at Onsen Hotel and Spa this Memorial Day Weekend 2023 in Desert Hot Springs. Pamper yourself with massages and facials at our onsite spa, or find inner peace with yoga and meditation sessions led by expert instructors. Take a dip in our pool or jacuzzi fed by natural hot springs while sipping cocktails poolside, or enjoy a serene breakfast with a view. Everything you need for the ultimate R&R is right here at Onsen Hotel and Spa.
Memorial Day events near Desert Hot Springs after text
With downtown Palm Springs just 20 minutes away, there are still plenty of fun things to do in Desert Hot Springs in between your spa treatments and yoga sessions. 
If you're looking for live music….
Mon Petit Salon
View this post on Instagram
This intimate and cozy salon features a rotating roster of talented musicians and special guest performers from around the world, playing different styles of world music each week.
On May 28, 2023, from 5:00 pm to 7:30 pm, join Keisha D, a local favorite known for her soulful voice, as she takes the stage to perform a range of gospel, jazz, and blues music. At the same time the next day, May 29, master violin virtuoso Jeremie Levi, will be taking the stage to showcase his world-class fiddling skills.
Tickets are $20 and include two drinks. You can also get light bites and hearty entrees at their on-site restaurant, Mildred's Cafe. Reservations are required, so call them ahead and show up on time.
If you want to dance the night away…
Sunday Latin Nights at Cascade Lounge
View this post on Instagram
For an unforgettable night of Latin music and dancing in Palm Springs, swing by Cascade Lounge! Featuring the fiery sounds of Nacho Bustillos and Quinto Menguante, every Sunday from 9pm to 1:30pm (including Memorial Weekend on May 28th), this Latin dance party is sure to get your feet moving.
With a full-service bar and state-of-the-art sound and lighting system, dance the night away to a variety of Latin music genres, including Salsa, Cumbia, Banda, Bachata, Reggaeton, and Pop.
Euphoria and Danny Taglia at Reforma Nightclub
The Memorial weekend party scene in Palm Springs is heating up, with two incredible events happening at Reforma Nightclub. Euphoria on May 27 from 9pm to 2 am and a legendary Memorial Day weekend party on Sunday, May 28th Featuring Danny Tenaglia.
Euphoria is a highly anticipated EDM and house music event produced by LE Parties and GED Magazine. The Memorial Day weekend party in Desert Hot Springs will feature superstar DJs Ryan Skyy and Matt Suave.
On Sunday, May 28th, Reforma Palm Springs presents the legendary Danny Tenaglia. This iconic DJ has been a driving force in dance music for decades, with a love for music that has captured the hearts of fans worldwide.
With his unique style and ability to take his audience on a journey through sound, Danny Tenaglia has become a household name in the electronic dance music scene. From his early beginnings as a DJ in New York City to his worldwide tours, Tenaglia has become a true ambassador of dance music.
If you're looking for a special way to honor our fallen comrades this Memorial Day….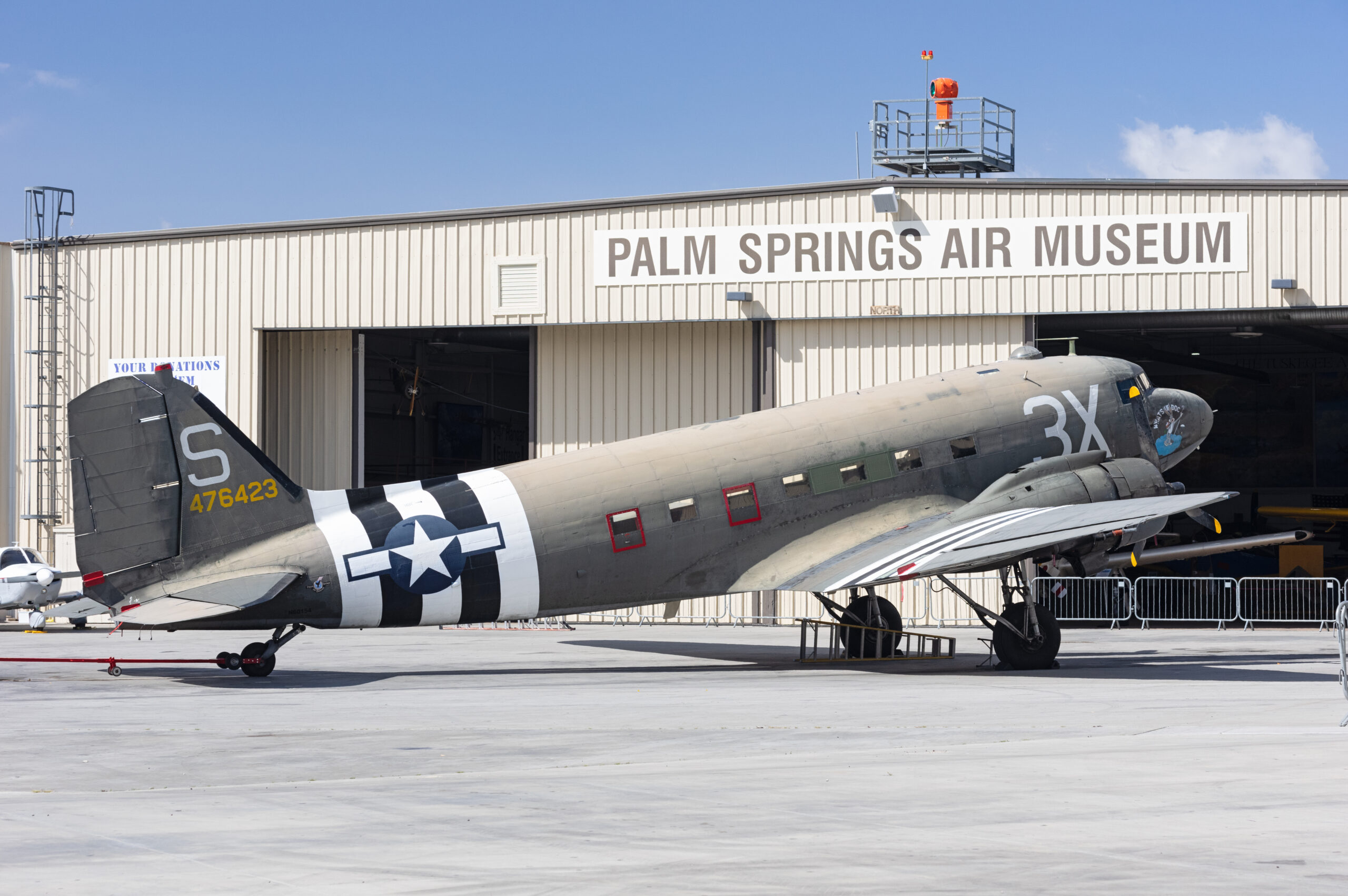 Memorial Day Flower Drop at Palm Springs Air Museum
Head to the Palm Springs Air Museum for a moving tribute to those who paid the ultimate price for our freedoms. At this Memorial Day service, a CH-47 Chinook Helicopter will fly over and drop over 3,000 red and white carnations in their honor. Visitors are welcome to pick up a flower to take home. In addition to the flower drop, the museum has scheduled flight exhibitions and activities throughout the day.
Don't miss this impressive ceremony and take this opportunity to pay your respects to our fallen heroes. The event takes place on May 29th from 12 pm to 3 pm at 745 North Gene Autry Trail in Palm Springs. For more information, call 760-778-6262.
If you're looking for fun drag shows at Palm Springs…
Bitchiest Brunch at Oscar's Cafe
View this post on Instagram
Home to some of the most fabulous drag shows in the country; you won't want to miss the Bitchiest Brunch at Oscar's Cafe and Bar in Palm Springs. This event has been the longest-running drag brunch in the area, and for good reason – the performers are some of the most outrageous and talented drag queens around. Plus, you can get bottomless mimosas!
The Bitchiest Brunch takes place in the outdoor courtyard at Oscar's, and seating begins at 9am. The brunch itself starts at 10am and features a variety of delicious menu options, including vegetarian and gluten-free choices.
But the real star of the show is the drag performances themselves, which are hosted by the fabulous Anita Rose. You can expect to see lip-syncs, dance numbers, and plenty of attitude from the performers, who are known for their larger-than-life personalities and amazing outfits. It's sure to be a brunch experience you'll never forget.
If you're looking for some old-school entertainment…
Screwball Sundays: ADAM'S RIB
View this post on Instagram
After soaking in the city's natural mineral hot springs, take a trip to the theatre and enjoy a hilarious journey through Hollywood's greatest screwball comedies at the Historic Camelot Theatre for Screwball Sundays. With live introductions before each film, the carefully curated selection of comedy classics on the big screen will have you laughing out loud and forgetting your worries.
On May 28th, Screwball Sundays will showcase "Adam's Rib" (1949), a satirical farce about a pair of lawyers starring Spencer Tracy and Katharine Hepburn. This film is considered the best of all Tracy/Hepburn comedies and remains as fresh and topical today as it was upon its release in 1949.
If you're looking for a fun adventure…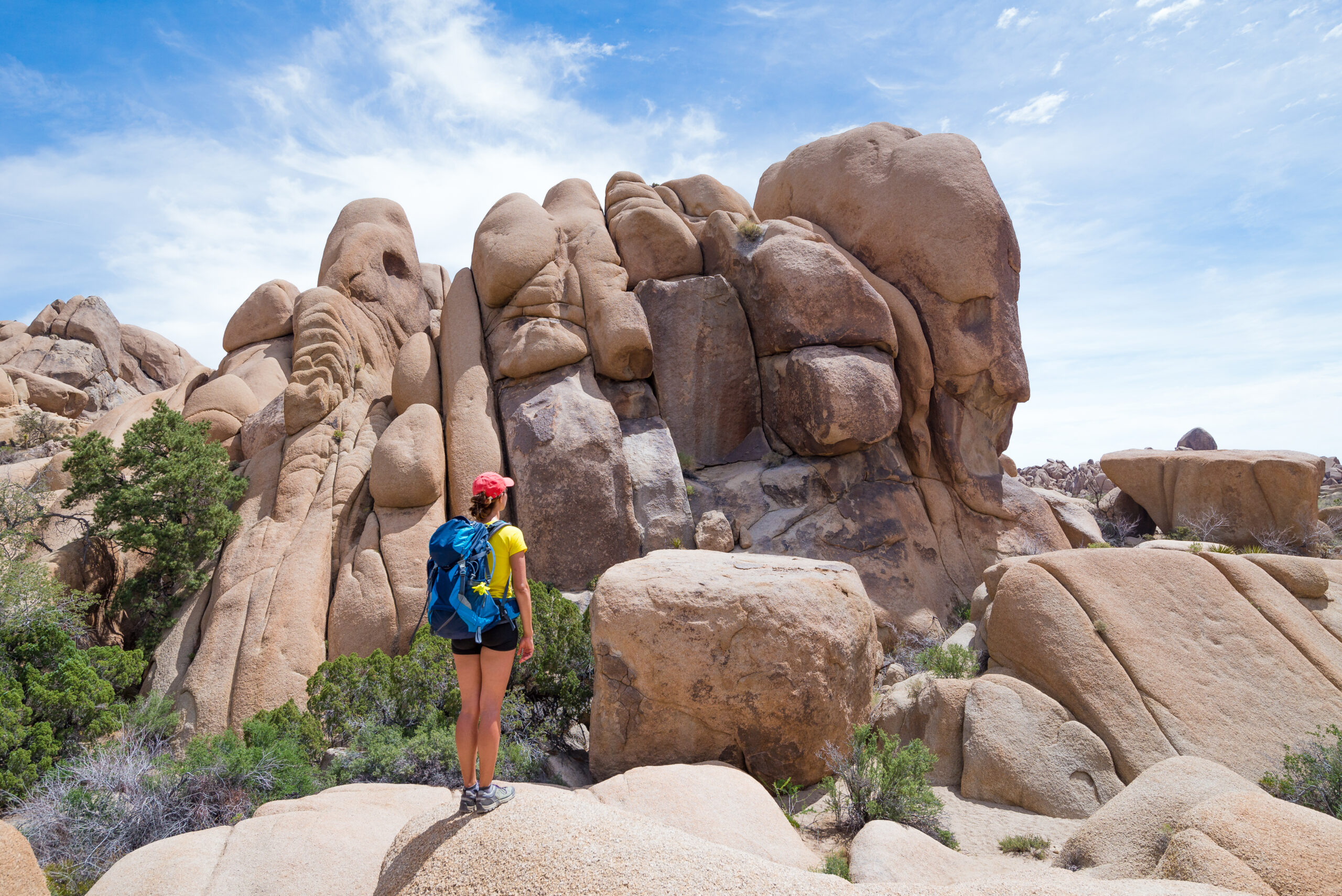 Creative Soul Scavenger Hunt of Joshua Tree
The Creative Soul Scavenger Hunt is a fun and creative way to enjoy the beauty of Joshua Tree National Park — perfect for those who enjoy exploring, having fun, and learning about new places. Led by game show host Tara on a WhatsApp thread, the one-mile loop trail of Hidden Valley is your game board. This immersive experience allows you to connect with locals, explore and be creative with the environment, and hunt for art and local stories. Customizable for groups of any size and suitable for all ages, get your gang together for a fun day out!
——————————————————————————————————————————————————————————————————————————————-
After a long day of exploring the beautiful desert landscape and enjoying the various activities in Desert Hot Springs this Memorial Day weekend, relax and rejuvenate at Onsen Hotel and Spa. This luxurious retreat offers a variety of spa treatments, a hot spring pool and jacuzzi baths, as well as meditation and yoga classes that will leave you feeling completely renewed.
Book your stay today for the ultimate Memorial Day weekend getaway experience!

A Rejuvenating Stay Awaits in Our Chic Desert Oasis.